Software Development in London
Mudimedia is a custom software development agency in London. We bulid powerful bespoke cloud-based digital solutions tailored to your business needs.
Contact us for a free consultancy and start a software project with us.
Why Custom Sofware?
Custom software development is a great approach for businesses with unique needs. But is it right for your business? Here are some things to consider before going down the custom route.
If your company has unique requirements that are not delivered by the off-the-shelf software products out there, then custom software development is the way to go. If you can't find a product that suits your needs on the market, you'll have to build one. However, if the technology needs of your company aren't complex or unique, you might be able to get by with mainstream software products.
On the other hand, if you have specific long-term goals or are looking to raise the value of your business, custom development is a great idea. The gains from increased efficiency and ongoing support give you a competitive edge over other businesses who employ poorly optimized solutions.
Why Mudimedia?
Developing an app isn't about having the latest trendy marketing tool. It's about providing value to your customers and return on investment for your business.
Usability and usefulness should be at the heart of any custom software development project – along with a keen understanding of the demographics involved.
Just ask our professional software developers. In Mudimedia, we offer smart custom software development services which provides genuine value to businesses and their customers across the UK.
Software
Developers Ready
Our expert software developers are at your disposal and ready to create your custom software. We have been providing leading enterprises with advanced digital technology that transforms their business processes for almost two decades.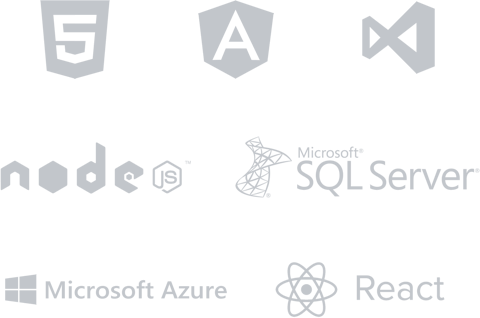 Custom Software
Whether you need a labor management platform, digitalize a workflow effectively, establish fail-safe security, or any other solution to improve your operations, our custom software developers have the expertise to tackle challenges of any scale and complexity.
We can also help you modernize legacy systems, consolidate application portfolios, and integrate software into existing IT systems.
ERP Integration
We create seamless integration between ERP and your website to ensure absolute accounting, inventory, sales, POS, merchandise return, shipping, CRM, and more. Do you need anything else? We can code it.
We are committed to providing top-notch ERP integration solution and support services. Please get in touch to tell us what you're looking for.
Software Testing & QA
Software testing services help companies to ensure that their software is fully functional, reliable, secure, and user-friendly.
Mudimedia is ready to take up a testing project of any scale and complexity, introduce an efficient quality assurance process, and enhance your software quality management strategy in an effective way.
Our services are 30 days money-back guaranteed. Let's start your on-boarding.