---
What is Web Designing?
Web design or web designing refers to the graphics, colors, animations, and any other design materials (user interface) used on the website in a structure and harmony. While it doesn't refer to the back-end (programming) part of the website, we are mostly using the "web design" phrase for the complete website design and programming.
So, when someone requests a "web design" he actually means, he wants to have a website from the domain name, hosting to web design and development. The phrase "web designing" is used for the whole process.
Wikipedia separates web designing into the areas; web graphic design, user interface design (UI design), authoring, user experience design (UX design), and search engine optimization. See here…
Web designing used to be focus on desktop browsers. But starting from the 2000s, it covers also mobile, tablet, and smartwatch browsers. According to the statistics in Statista, today, smartphone usage is about to pass desktop usage.
The two common methods of web designing for both desktop and mobile devices are;
Responsive design; when the screen size changes, the elements in the pages move dynamically to fit the screen,
Adaptive design; the page design stays the same but it resizes automatically to fit the screen.
The most common method from these two is the responsive design. While it has some difficulties in the programming stage, the design becomes more user-friendly, easier to use, and better readable.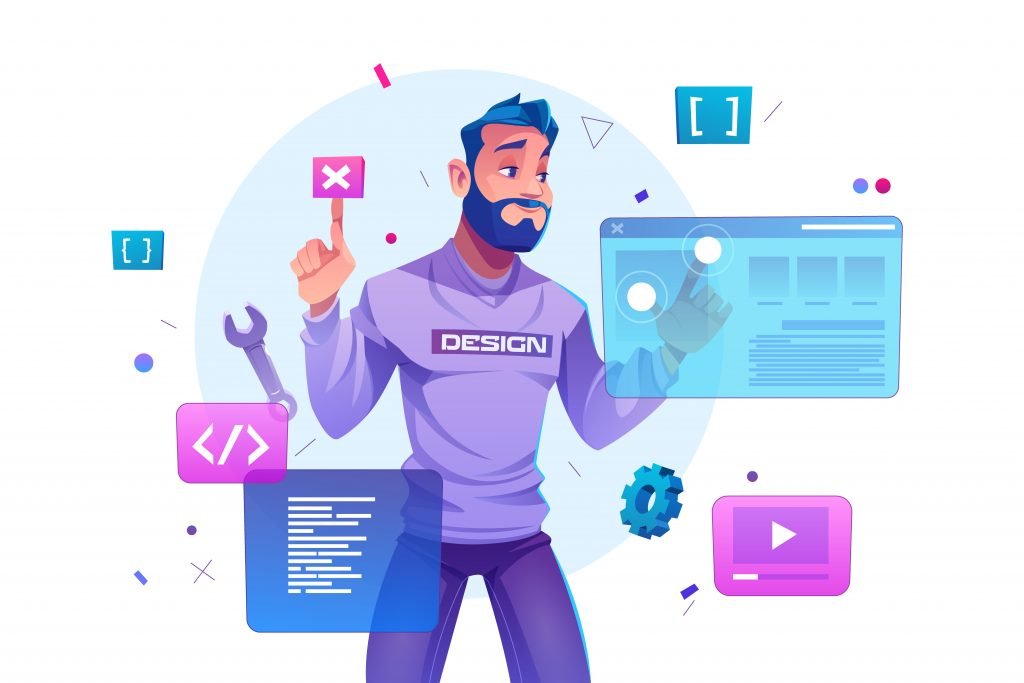 Who is a Web Designer?
A web designer is a person who works on the user interface part of the website. In some cases, the web designer is responsible for the content of the website. By user interface I mean the design layout, images, colors, fonts, effects, and any other design elements.
A good web design is easy to use, easily readable, visually pleasing, responsive designed (fits and stretched for all screen sizes including desktop, tablet, and smartphones), color, font type, and font sizes matching to each other.
Creativity is the key factor to become a web designer. If you have the creativity, you can easily be a web designer by watching online education videos on Youtube and Udemy. After education, you can complete some of the certificate programs online to prove your knowledge to your potential customers.
If you have enough knowledge and certificates, you can find some freelance work on Upwork or you can apply for some of these 20K+ permanent web designer jobs in Truuv.
The average web designer salary in the UK is changing between £3,000 and £8,000 according to the company size, position description, years of experience, and some other criteria.
Startups That Need Web Designers
Last but not least… If you are a startup owner or have a unique idea to start a business, you can check our Establishing A Web Startup With A Low Budget article to hire a web designer. We can provide you a creative web designer to work on your project.
Please ask your questions or share your thoughts about the article. Thank you for taking time to read.
---